How CDOT Spends Transportation Dollars
CDOT Calculator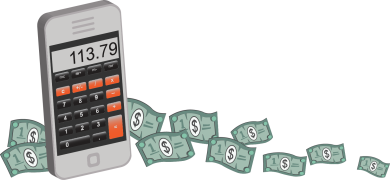 How much do you contribute to keep Colorado's transportation system moving? Use CDOT's interactive calculator to find out! See how the department uses your dollars to meet specific transportation needs. (Note: The calculator formula is currently under construction.)
Learn More
Project Spending
Monitor CDOT's progress in spending what has been budgeted for road construction projects and maintenance activities this fiscal year.
Learn More
Where CDOT Spends Transportation Dollars
Active CDOT Projects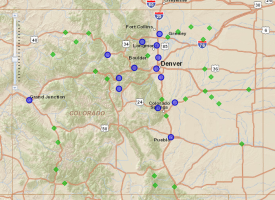 Learn about CDOT highway projects currently underway in Colorado, including financial facts, expected construction dates and map locations.
Learn More
Performance Area:

Road Quality
Performance Area:

Bridges & Tunnels
Bridges
CDOT maintains 3,437 bridges statewide to keep them safe and in good repair for the traveling public.
Learn More
Tunnels
Tunnels in Colorado help CDOT provide critical connections across the state, particularly along the economically vital I-70 corridor through the Rocky Mountains.
Learn More
Performance Area:

Mobility
Congestion
Traffic congestion in Colorado costs drivers $1.35 billion annually in delays and fuel; an average of $913 per person in the Denver area.
Learn More
*Minutes
Transit Ridership
Passengers take more than 120 million trips per year on Colorado's buses, light rail and other public transportation vehicles.
Learn More
COTrip.org
CoTrip.org is a CDOT website that makes travel more efficient by providing real-time road conditions, construction updates and other useful travel information.
Learn More
* in thousands
Performance Area:

Safety
Fatalities
Making roads safer is one of CDOT's most important jobs. Average yearly traffic fatalities fell from 510 in the 2006-10 period to 468 in the 2010-14 period, an 8 percent reduction.
Learn More
Injuries
In Colorado, the annual average number of serious injuries on Colorado roads has declined from 3,650 in the 2006-10 period to 3,224 in the 2009-13 period.
Learn More